"One of my all-time favorite previews. I've had so much fun"
Mark Streed, The Dice Tower
WHAT'S IN THE BOX
1 rule sheet
3 Goo bomber miniatures
2 Glyphid Menace miniatures
4 unique playing cards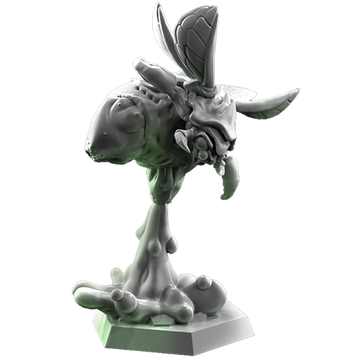 Highly-Detailed Miniatures
5 unique miniatures comes with the miniature expansion. 3 Goo Bomber miniatures and 2 Menace miniatures. The Glyphic Menace burrows in cracks and crevasses, hiding from view, only emerging to rapidly fire blistering volleys of corrosive goo at mining dwarfs. You should handle it with extreme caution. The Goo Bomber is basically a bloated grotesque sack of flying slime. Its sole purpose is to entrap foul-smelling dwarfs in sticky goo. But fear not, they can be blasted down. Just aim for the exposed slime sacks on their sides, but make sure you're not standing underneath them when you do.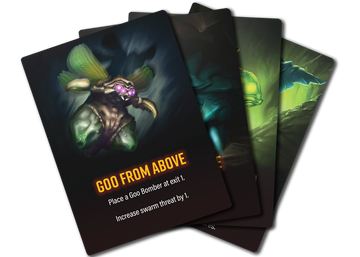 Unique game cards
4 unique cards comes with the miniature expansion. They are called: Goo From Above, What a Menace, Menacing Goo, Hide and Seek. Depending on the card there will be activation of creatures, moving of the swarm threat tracker, or spawning of creatures!
EXPLORE THE MOOD UNIVERSES
No matter what mood you're in, we have a board game or a novel that will suite your needs!
From thoughtful strategy games to cinematic novels, we have something for everyone.